The OurCrowd-EDB (Singapore Economic Development Board) Forum for Singapore-Israel Tech Partnership is the first event to provide Singapore-based business leaders with exclusive insights into the Israeli tech ecosystem and interaction with Israeli entrepreneurs driving innovation. This invite-only, in-person event will connect Singapore-based executives with Israeli startups through networking and one-on-one meetings.
haley.silverstein@ourcrowd.com
Dan Tel Aviv Hotel, HaYarkon St 99, Tel Aviv-Yafo
The OurCrowd-EDB Forum reflects the natural synergies between Israel and
Singapore, in size, progressive approaches, and outsize impact.
Registration & Networking
Welcoming Remarks by EDB Singapore
Leveraging the EDB-OurCrowd Partnership for Tech Acqusition
One-on-One Meetings with Corporates
Participating Corporations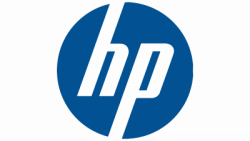 Hewlet Packard
First founded in 1939, HP Inc is now one of the leading printing and personal systems technology companies in the world with operations in 170 countries. After reinventing in 2015, HP Inc's product and service portfolio of personal systems, printers and 3D printing solutions currently serve over 250,000 channel partners.
Website: www.hp.com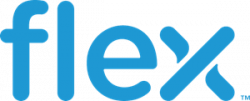 Flex
Flex is the manufacturing partner of choice that helps a diverse customer base design and build products that improve the world. Through the collective strength of a global workforce across 30 countries and responsible, sustainable operations, Flex delivers technology innovation, supply chain, and manufacturing solutions to diverse industries and end markets.
Website: https://flex.com/
St Engineering
ST Engineering seeks to deliver impactful solutions in businesses across the aerospace, smart city, defense and public security segments. The Corporate Ventures team scouts for and invests in global technology startups that are developing new technologies or creative innovative solutions in high-growth areas such as data analytics, cybersecurity, robotics, communications, IoT, cloud, autonomous technology and other emerging technologies.
Website: https://www.stengg.com/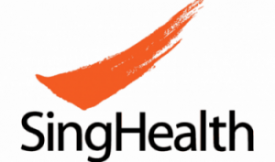 SingHealth
Singapore Health Services is Singapore's largest group of healthcare institutions. The group was formed in 2000 and consists of four public hospitals, three community hospitals, five national specialty centres and a network of eight polyclinics.
Website: https://polyclinic.singhealth.com.sg/
UOB
United Overseas Bank Limited (UOB) is a leading bank in Asia with a global network of more than 500 offices in 19 countries and territories in Asia Pacific, Western Europe and North America. Since its incorporation in 1935, UOB has grown organically and through a series of strategic acquisitions. UOB is committed to building lasting relationships with our customers, through product and market expertise, and our promise to always do what is right.
Website: https://www.uobgroup.com/