Israel and Beyond: UAE Peace Agreement
January 19 @ 13:00

-

14:00

IST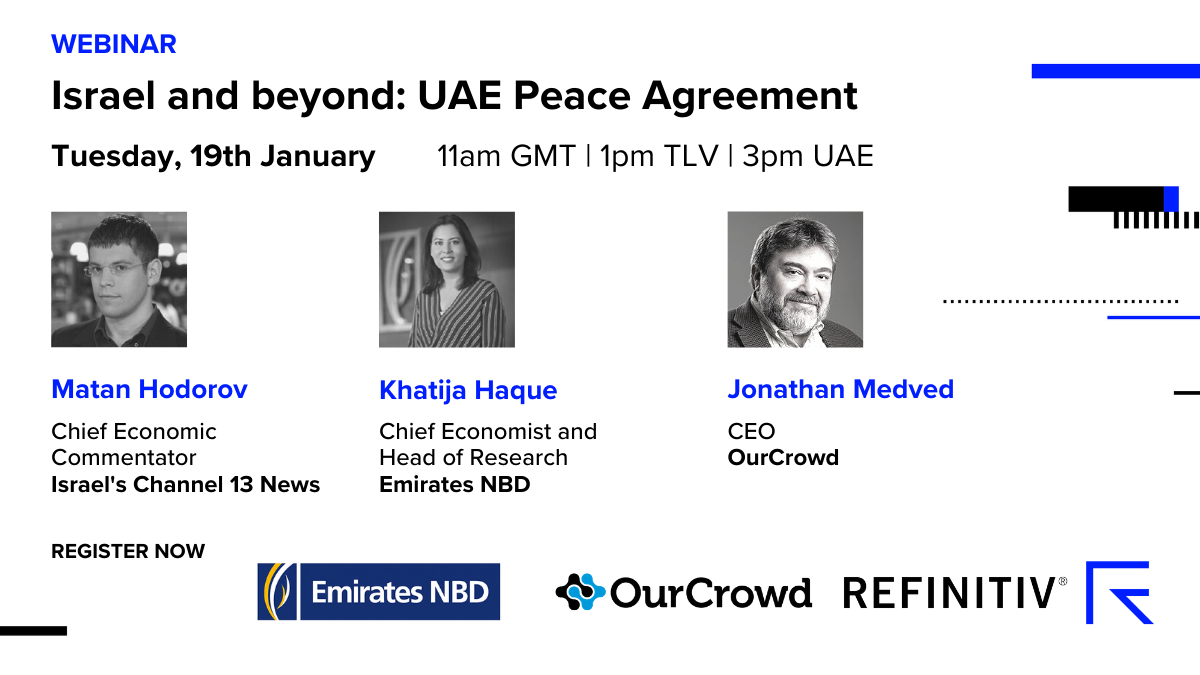 [WEBINAR]: Israel and beyond: UAE Peace Agreement
Following the historic signing of the Abraham Accords Peace Agreement brokered by the U.S between Israel and the United Arab Emirates, Refinitiv brings together experts across the two nations in this complimentary webinar, to discuss what this means for the economy and future investment in these areas.
Join Refinitiv and industry experts to gain a greater understanding of the economic impact for both Israel and the UAE.
Main Topics Discussed:
What opportunities and advantages will the accord bring to both Israel and UAE?
Potential challenges due to the differences in terms of culture, business codes and other sensitivities.
How will geopolitical developments affect the economic relations between Israel and UAE?
What implications will the UAE unique taxations system pose on Israeli entrepreneurs; How easy it is to start a new business in Emirates?
Preparations in the UAE for the "post-oil era": What is key for continuous success and how can Israel provide solutions and new fields of expertise?
Event Information:
Date: Tuesday 19th January, 2021
Time: 11am GMT | 1pm TLV | 3pm UAE
Language: Webinar delivered in English
Duration: 60 Minutes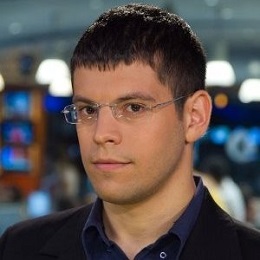 Moderator: Matan Hodorov, Journalist, Analyst, & Speaker
Matan Hodorov is Chief Economic Commentator & Anchorman of "Analyst" Investigative Magazine at Israel's Channel 10 News
During his army service Matan was a reporter for Galatz, the IDF radio station, where he covered stories related to finance, economic legislation, real estate and more. He continued to work for Galatz for four years after completing his service, and then made the transition to television, where he became chief economic commentator for Israel's Channel 10, the second largest TV station in the country. All of this has given him a 15 year perspective analyzing Israel's economy on a daily basis across different media platforms.
Matan is also the developer and anchor of Analyst, a 10-minute-segment that is aired twice a week as part of the central news program. Matan is also an experienced lecturer, and speaks regularly in Israel and abroad before international organizations such as JFNA, Keren Hayesod, JDC, WZO, in Israel and overseas. Matan, a graduate of Tel Aviv University law school, is based in Tel-Aviv.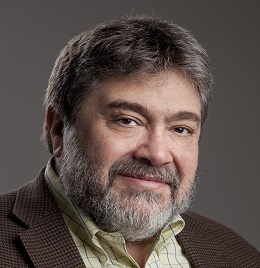 Jonathan Medved, CEO, OurCrowd
Jonathan Medved is a serial entrepreneur and according to the Washington Post (2007) "one of Israel's leading high-tech venture capitalists". In the 2008 NY Times Supplement "Israel at 60" Medved was named one of the top 10 most influential Americans who have impacted Israel.
Medved is the founder and CEO of OurCrowd, the leading global equity crowdfunding platform for accredited investors and angels. OurCrowd has $1.5B in commitments and has made investments in 220 companies, 22 funds and has seen 40 exits since its launch in February 2013. OurCrowd exits include: Jump Bikes sold to Uber, Briefcam sold to Canon, Argus sold to Continental, Crosswise sold to Oracle, and Replay sold to Intel. Bloomberg Business week said in the May 7, 2015 edition that "OurCrowd is hands down the most successful equity-crowdfunding platform in the world right now." TheStreet.com described OurCrowd as "Crowdfunding for Real Investors."
Prior to OurCrowd, Medved was the co-founder and CEO of Vringo (Nasdaq:VRNG) and the co-founder and General Partner of Israel Seed Partners, with $262M under management. Jonathan Medved | Biography October 2020.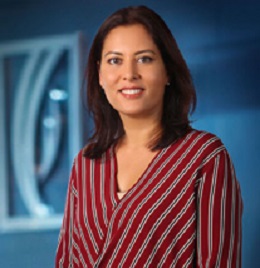 Khatija Haque, Head of Research and Chief Economist, Emirates NBD
Khatija Haque joined Emirates NBD in 2011 as one of the founding members of the research team, helping to build the bank's macroeconomic coverage on the GCC and wider MENA region.
She has more than 20 years' experience as an Emerging Markets economist spanning three continents. Before moving to Dubai in 2008, Khatija was a Vice President at Deutsche Bank in London, covering several countries in Eastern Europe, the Middle East and Africa.