Virtual Job Fair
Monday, January 17, 2022
Our first virtual job far was a great success!
Thanks to all the speakers and attendees for joining us.
Participating Companies
Click on each logo to find out about these leading startups
If you would like to upload your resume and pick a target company, it must be done at time of registration.  (Note you can register and attend without uploading a resume or picking a company!)
Review participating companies below.
Click on the registration button.
Fill in your information, pick three target companies, and upload your resume.
You'll be notified before the event if you're scheduled for a one-on-one meeting with a company representative.
5:00PM – 5:10PM
"The Startup Phenomenon
and Your Career"
5:10PM-5:40PM
Meet the CEOs
Choose one of three parallel sessions to hear directly from the CEOs about what makes their company different, successful, and a great place to work
5:40PM – 6:00PM
Career Boosting Workshops
Three industry experts provide invaluable insights
to give you a competitive edge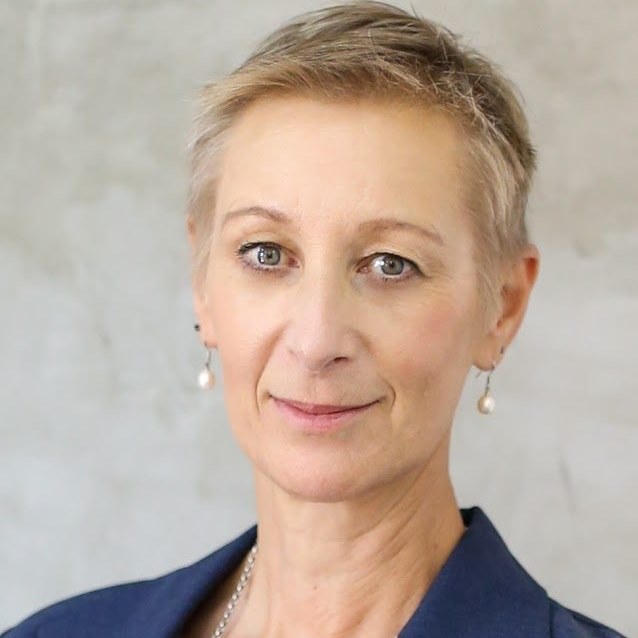 Business Communications Trainer
Building Your Interview Skills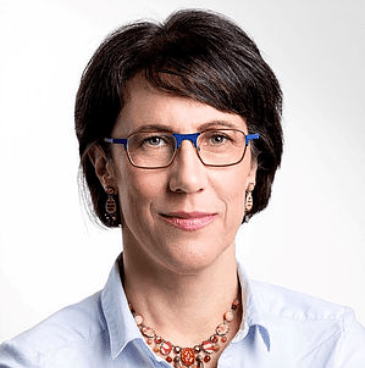 Executive Director, Startup Nation Central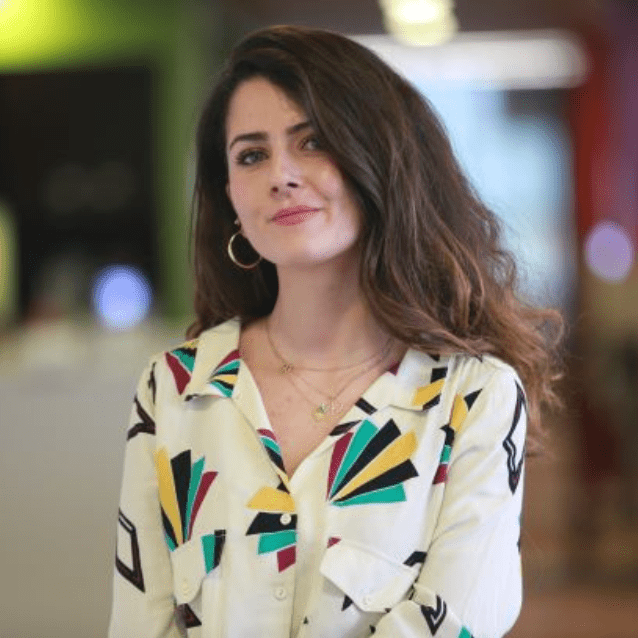 Talent Account Director, Linkedin
Rock Your LinkedIn Profile
(1 hour)

Tailor Brands helps anyone launch their business and look professional in just a few clicks. From AI-driven logo design and branding tools to expert services like LLCs and trademarks, our platform is a one-stop shop for entrepreneurs, creators, and anyone who has a dream of starting a successful business. Located in the heart of Tel Aviv, we're one of the only B2C companies in the country.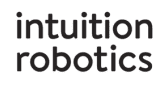 Intuition Robotics empowers older adults to live happier, healthier and independent lives at home with ElliQ, an empathetic digital companion.
Clinch is an Omnichannel AI-powered Personalization platform that delivers consumer tailored creative experiences to drive online and in-store performance. Clinch's VideoAI™ is a proprietary creative technology that leverages data to personalize display and video ad experiences at scale, across programmatic, social and OTT. As a leader and innovator in the field of Dynamic Creative Video, Clinch enable brands and agencies to automate video ad campaigns production and optimization tailored to the individual in real time. Clinch has offices in NYC , Israel and Mexico, employing some of the best talent from all over the world.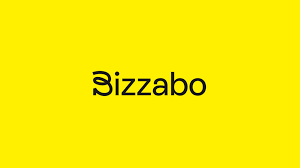 Bizzabo powers immersive in-person, virtual, and hybrid experiences. The Bizzabo Event Experience OS is a data-rich open platform that allows Event Experience Leaders to manage events, engage audiences, activate communities, and deliver powerful business outcomes — all while keeping attendee data private and secure. As a Leader in The Forrester WaveTM: B2B Marketing Events Management Solutions, Q1 2021 Report, we are trusted by world-leading brands to power their events — from Fortune 100 enterprise organizations and financial institutions to creative agencies and scaling tech companies. Bizzabo was founded by Boaz Katz, Alon Alroy, and Eran Ben-Shushan, and has more than 300 employees in its New York, Tel-Aviv, Kyiv, and London offices, as well 15+ remote locations around the world.

ThetaRay has developed a technological, groundbreaking and reliable, AI-based solution that allows banks and payment service providers to focus on their core business and increase business opportunities through secure, reliable cross-border payments. ThetaRay's technology is the only packaged SaaS offering that analyzes SWIFT traffic, detects risk metrics and evaluates customer/payer/receiver data to identify anomalies that indicate money-laundering activities in complex and cross-border transaction routes. It is also one of the only AI-driven solutions that can be easily integrated and deployed within a few days, requiring minimal implementation. In addition, ThetaRay's solution increases tracking capabilities for supervised and unsupervised data and includes advanced profile analysis evaluations, all in one platform.

Morphisec is the world leader in providing advanced security solutions for midsize to small enterprises around the globe. We simplify security and can automatically block modern attacks from the endpoint to the cloud. Unlike traditional security solutions relying on human intervention, our solutions deliver operationally simple, proactive prevention. We protect businesses around the globe with limited security resources and training from the most dangerous and sophisticated cyber attacks.

For hundreds of years, surgeons have been using invasive surgery to remove diseased tissue. While it's been the standard method for millions of patients, there is a new wave in healthcare
Insightec is a global team united by a common vision to transform healthcare by making MR-guided focused ultrasound a standard of care. Insightec's MR-guided focused ultrasound technology is a game-changing innovation that allows incisionless brain surgery. The company's non-invasive therapy platform, Exablate Neuro, is proven technology based on sound clinical evidence for treating essential tremor and tremor-dominant Parkinson's disease. Insightec was founded by individuals passionate about developing a breakthrough medical technology that would make a real impact on the lives of millions of people, globally. Today, INSIGHTEC remains dedicated to improving patient lives by collaborating with physicians, medical institutions, academic researchers and regulatory bodies around the world. We are constantly looking into the future – expanding our research to address challenging diseases.
With Insightec technology, sound waves are used to precisely target and ablate tissue with no incisions, little to no risk of infection, and patients often go home the same day — giving healthcare professionals a revolutionary approach to improving patient lives.
Our mission: As the pioneer and global leader in Focused Ultrasound, it's our mission to help transform lives by delivering the therapeutic power of acoustic energy. We strive to turn dependence into independence; discouragement into joy. Today, physicians are treating tremor from Essential Tremor and Tremor-dominant Parkinson's Disease. We continue to collaborate and innovate, as researchers evaluate our technology in a range of clinical trials.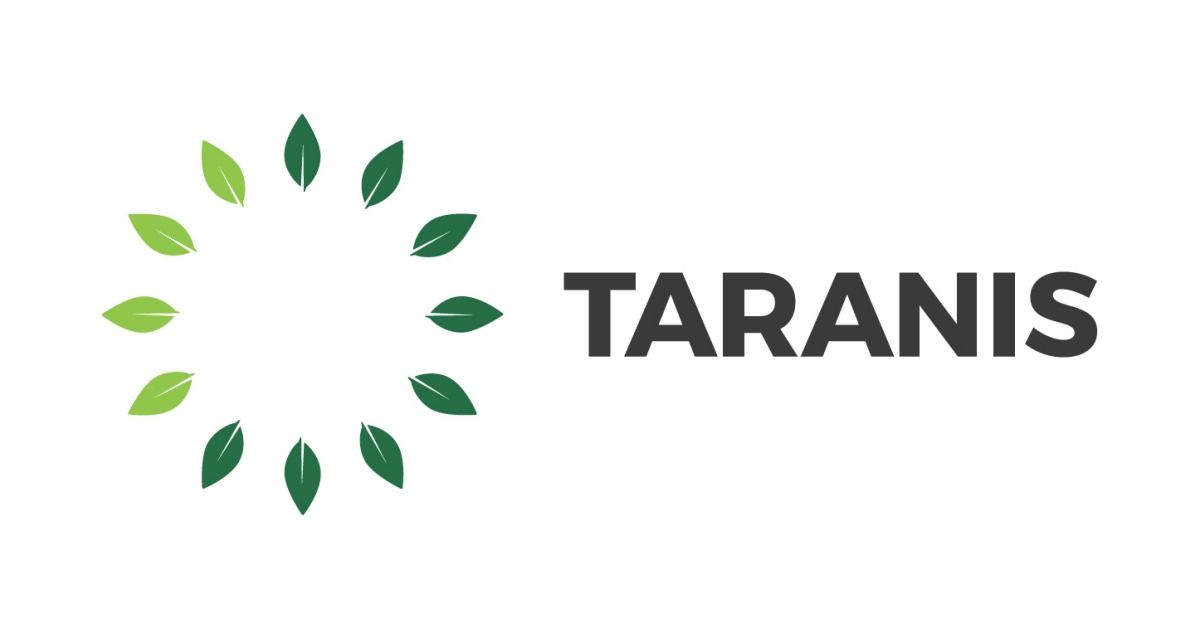 Taranis is perfectly situated at the crossline of disruptive technology, agriculture, and relentless innovation, delivering demand intelligence with the goal of increasing global crop production. The company was founded in 2015 and currently has 85 employees in US, Brazil and Israel.
At Taranis, we use drones, airplanes and satellite imaging, to retrieve data from more than 2.5 million acres, from farms all the way to leaf-level. The images, once loaded to our big-data database, are used as part of an AI, deep-learning algorithm to produce meaningful, timely, and actionable insights.
The insights, in turn, help retailers, farmers and other agribusinesses to best adjust their crop management.
Our R&D teams work with industry-best technologies, including React, and React Native, running microservices on Kubernetes.
We are constantly looking for top talents to join our exceptional team!

OurCrowd is a global venture investing platform that empowers institutions and individuals to invest and engage in emerging companies. The most active venture investor in Israel, OurCrowd vets and selects companies, invests its capital, and provides its global network with unparalleled access to co-invest and contribute connections, talent and deal flow. OurCrowd builds value for its portfolio companies throughout their lifecycles, providing mentorship, recruiting industry advisors, navigating follow-on rounds and creating growth opportunities through its network of multinational partnerships.

Tetavi enables the creation of best-in-class 3D assets leveraging the advantages of volumetric video for various industries, such as gaming, entertainment, fashion, social media & telecom. Their innovative capture technology, extensive studio capabilities, and wide-ranging production expertise have positioned the company at the forefront of the industry. Tetavi's end-to-end system uses inexpensive proprietary hardware that can be deployed easily in any venue, delivering high-fidelity holograms to any brand looking to transform its customer experience. Established in 2016, the company has offices in Tel Aviv, Los Angeles, and Tokyo, and is continuing to expand around the world.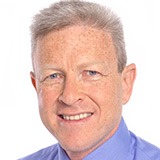 A prominent senior executive with 20 years of experience in Israeli and international high-tech companies. Mark served as Managing Director of Nice Track, which provides software and hardware solutions to government agencies worldwide in the areas of information intelligence and cyber. He was also the group President & CEO of SkyVision, which he took from the start-up stage to an international company serving over 50 countries worldwide. Mark has held additional pivotal roles in leading companies.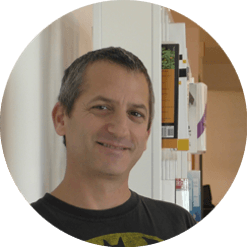 Gilad Talmon, 46, married to Gali and father to Zoe and Hili. Has been a gamer since the early 1980s and that is why he shifted from a 20-year long career in defense, aerospace, and cyber to immersive media. Gilad has senior management experience in both a startup and corporate setting, spanning a variety of technological disciplines.
Gilad is the CEO of Tetavi, a pioneering immersive social entertainment for consumers and professionals by introducing volumetric video to the masses and shaping the future of the "Metaverse".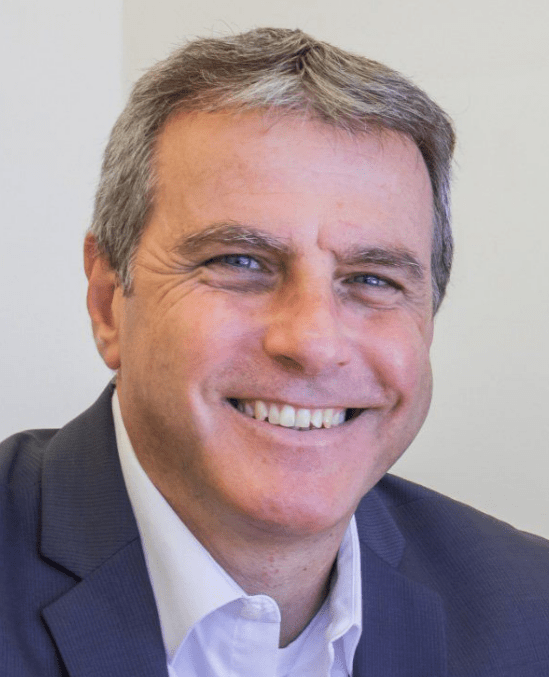 Eyal Zadicario
COO and GM, Insightec
Eyal manages all activities in Israel and is a member of the executive management team. Eyal has been involved in research and development of multidisciplinary technology projects for more than 25 years. Eyal joined INSIGHTEC in 1999 and has held various positions in the R&D team, including software development, project leadership and product management positions. In 2001, Eyal was appointed to be INSIGHTEC's Neuro Program Manager. In 2011, he was appointed VP of R&D, leading the company's technology and innovation.
Eyal holds a PhD in Computer Science from Tel Aviv University's School of Mathematics and a BsC in Aeronautical Engineering (Cum Laude) from the Technion, Israel Institute of Technology.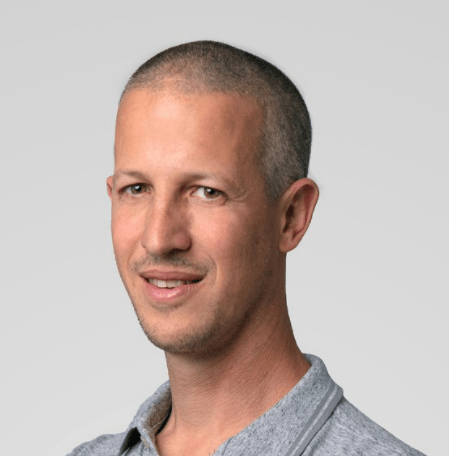 Boaz Katz
 Co-Founder and Chief Data Officer, Bizzabo
While serving in the Israeli Air Force, he designed and defined airborne interfaces for helicopters with Lockheed Martin and Sikorsky. He continued to lead innovative products as a leading product manager of a small elite team at Elbit System. In addition to his BA in computer science, he took part in the prestigious Sam Zell Entrepreneurship program at Reichman University.Moreover, he is the author of the book "I Wore Happiness". 
Boaz is a skateboarder, surfer, and foodie (cooking and eating), fulfilling his passion for building and innovating great products.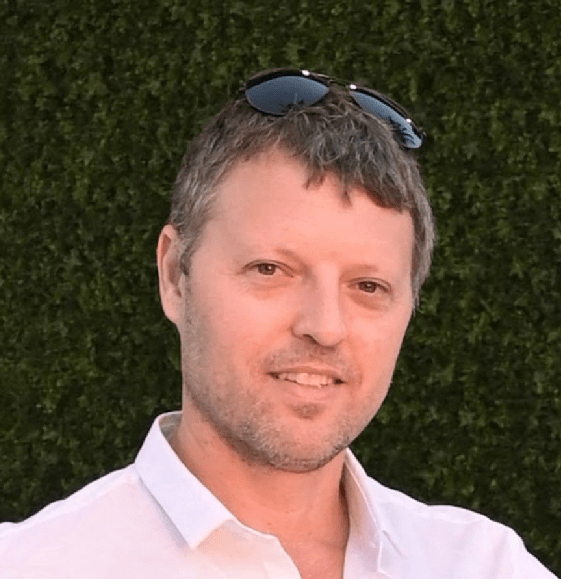 Raz Peter
CTO & Co-founder, Clinch
Experienced multidisciplinary entrepreneur with vast knowledge in system architecture, data engineering and computer graphics.
Built a market leading technology company, winning many industry awards and just certified as 'Great Place To Work'. Believes that it's all about the TEAM.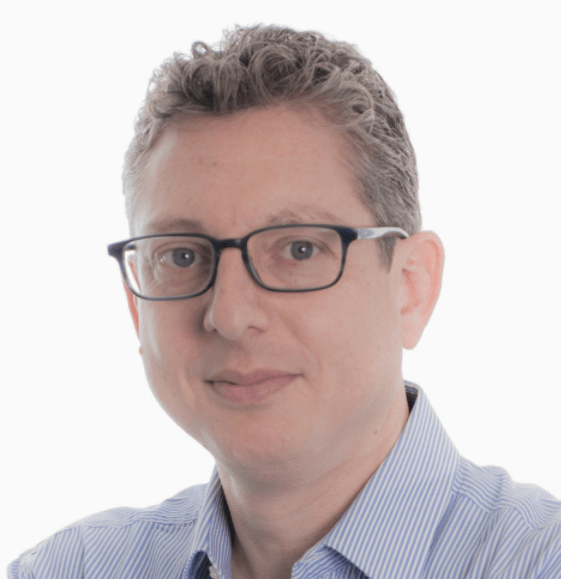 Dor Skuler
CEO, Intuition Robotics
A serial entrepreneur, Dor Skuler has co-founded five ventures, the most recent being Intuition Robotics, following his passion to develop artificial intelligence-driven solutions that address major social issues of the 21st century. Having trained in Israel's elite military intelligence unit 8200, Dor made a mark on interactive broadcast technology with Zing Interactive Media (acquired by Invesco, NASDAQ: IVZ) and security software through Safend (acquired by Wave Systems Corp, NASDAQ: WAVX). Dor then joined Alcatel-Lucent (NYSE:ALU) to create and lead innovative ventures, most notably as Founder and GM of Cloudband, the world's first platform for Network Functions Virtualization (NFV). As Senior Vice President at Alcatel-Lucent, Dor was a regular speaker on the telecoms circuit, frequently cited in the media and made the Global Telecom Business '40 under 40' list in 2009, 2011 and 2013. Dor also served as Vice President of Strategy and Global Head of Corporate Development for Alcatel-Lucent in its corporate headquarters in Paris.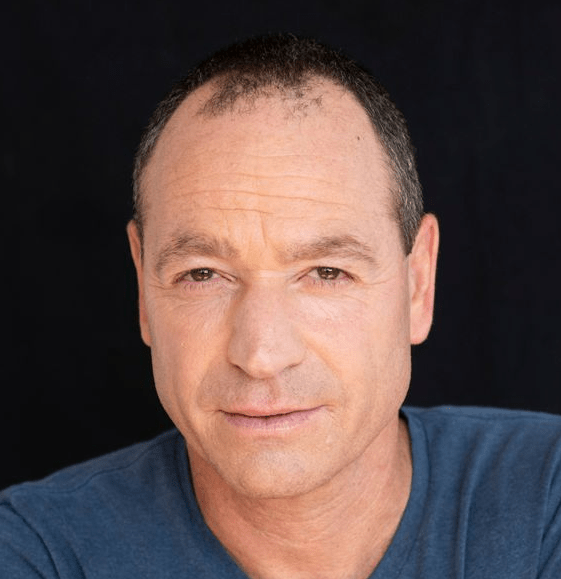 Ronen Yehoshua
CEO, Morphisec
Ronen Yehoshua, co-founder and CEO of Morphisec, has over 20 year of technology management and venture capital experience. Prior to Morphisec, Ronen was a partner at Cedar Fund, an international venture capital firm with over $325M under management. In this strategic, hands-on role, he led investments and resided on the boards of several companies in seed and growth stage. Before that, Ronen held key leadership positions in managing, investing, and collaborating with start-up companies and cutting-edge innovations in software and telecom, such as business and technology consultant to the Hutchison Whampoa group, Investment Director at Partner FutureCom, Director of Business Development and Project Manager at ECI Telecom.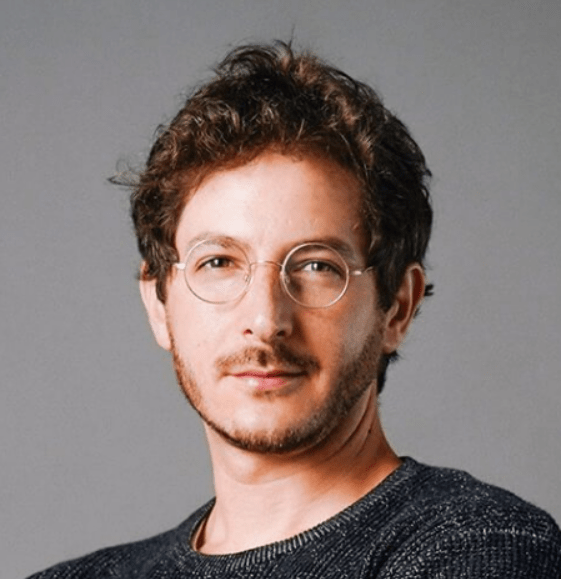 Yali Saar
CEO, Tailor Brands
Yali Saar is the CEO and Co-Founder of Tailor Brands, the largest AI driven branding platform helping 30M businesses launch and run their businesses with easy-to-use branding and logo design tools. Before starting Tailor Brands, Yali founded and served as the chief creative officer for Raising the Bar, a worldwide educational initiative helping people to acquire education in New York, San Francisco, Hong Kong, Australia, New Zealand and more. Yali is a Forbes 30Under30 alumni, a former agency creative, journalist and spokesperson whose work has been covered by Forbes, Inc., Huffington Post, The Guardian and the Harvard Business Review.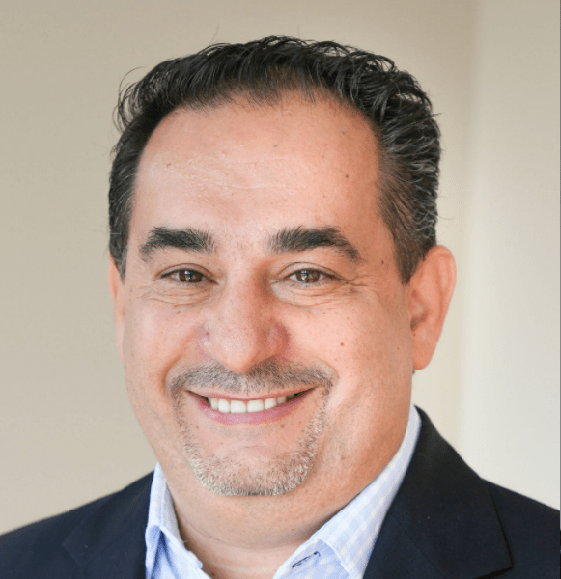 Bar Veinstein
CEO, Taranis
Bar Veinstein was named Chief Executive Officer of Taranis in January 2021. Prior to joining Taranis, he served as President of Ex Libris. Under his leadership, Ex Libris became a rapidly growing $200 million global SaaS business. Bar joined Ex Libris in 2010 as senior vice president of cloud solutions to lead the transformation of Ex Libris' products and business to SaaS. Before joining Ex Libris, Bar spent twelve years at NICE Systems (a leading CRM software company traded on NASDAQ) in senior product management and marketing leadership roles. He holds a B.A. in Computer Sciences & Economics and an MBA in Marketing & Information Systems, both from Tel-Aviv University.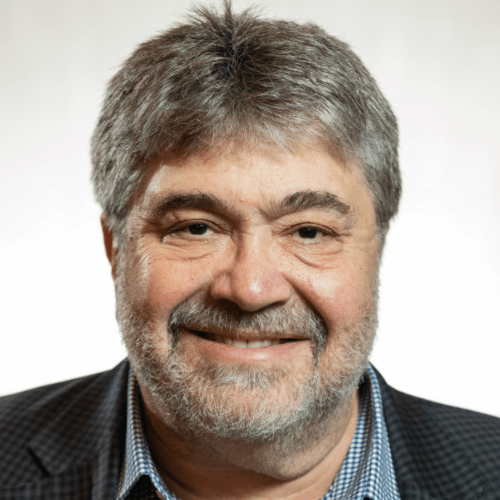 Jonathan Medved
Founder & CEO, OurCrowd
Jon is the Founder and CEO of OurCrowd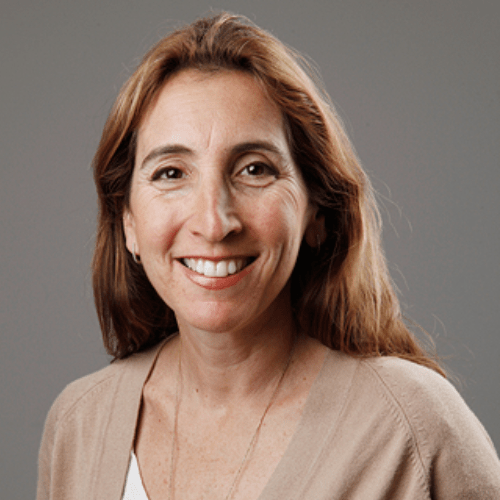 Laly David
Head of Business Development, OurCrowd
Laly is the Business Development Partner at OurCrowd and leads strategic relationships for OurCrowd and its portfolio companies. Before joining OurCrowd, Laly held senior positions in business development and strategy across multiple industries in private and public companies. She also experienced the rollercoaster of being the CEO of a startup making eco-friendly cardboard products. Laly began her career as a lawyer and enjoyed six years in New York working at a leading firm on mergers & acquisitions and securities offerings. Laly served as a non-commissioned Education Officer in the IDF Officers School. She holds both a law degree (1997) and a Philosophy degree (1997, magna cum laudae) from Tel-Aviv University and an MBA from the Nash Honors Program at Baruch College (2000). Laly is a long distance runner and adores hiking with her family.
About OurCrowd
OurCrowd is a global venture investing platform that empowers institutions and individuals to invest and engage in emerging companies. The most active venture investor in Israel, OurCrowd vets and selects companies, invests its capital, and provides its global network with unparalleled access to co-invest and contribute connections, talent and deal flow. OurCrowd's portfolio companies are actively hiring in Israel and around the world. There are currently almost 4,400 vacancies at more than 170 companies. See the OurCrowd website for more information on this global leader.
For inquiries contact the OurCrowd Events Team
events@ourcrowd.com