Bill Gross on Industry 4.0 and Investing in Launchpad.build
Bill Gross's Idealab, founded in 1996, is the world's longest-running technology incubator and has created more than 150 companies. In conversation with Jon Medved, CEO of OurCrowd, Gross discussed his latest investment in Launchpad, described as "the Tesla of manufacturing." Launchpad uses artificial intelligence to automate and accelerate the manufacturing process, sharply reducing the time from blueprint to production and slashing costs. The technology "will completely disrupt high-speed time-to-market manufacturing forever," Gross says.
For more information about Launchpad.build visit: https://www.launchpad.build/
Speakers include:
– Jon Medved, Founder & CEO, OurCrowd
– Bill Gross, Chairman, Idealab
May 11, 2021
For more information and to invest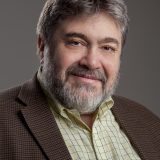 Jon Medved
Founder & CEO,
OurCrowd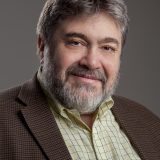 Jon Medved
Founder & CEO
OurCrowd
X
Jonathan Medved is a serial entrepreneur and according to the Washington Post (2007) "one of Israel's leading high-tech venture capitalists." In the 2008 NY Times Supplement "Israel at 60" Medved was named one of the top 10 most influential Americans who have impacted Israel. Medved is the founder and CEO of OurCrowd, the world's largest equity crowdfunding platform for accredited investors which has raised more than $1B for over 170 companies since its launch in February 2013. Bloomberg Businessweek said that OurCrowd "has blown up the exclusivity around tech fundraising" and The Jerusalem Post added that "It has taken OurCrowd only a matter of months to become one of Israel's most active funds." TheStreet.com said that OurCrowd is "Crowdfunding for Real Investors." Prior to OurCrowd, Medved was the co-founder and CEO of Vringo (Nasdaq:VRNG) and the co-founder and General Partner of Israel Seed Partners, with $262M under management.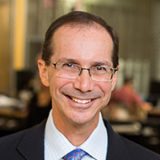 Bill Gross
Chairman,
Idealab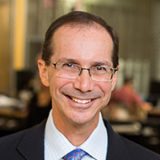 Bill Gross
Chairman
Idealab
X
Bill Gross founded Idealab in March 1996. Bill is a lifelong entrepreneur, starting his first solar business in high school. After graduating from the California Institute of Technology, Bill started GNP Development, Inc., which made a natural language product for Lotus 1-2-3 called HAL. In 1985, Lotus Development Corporation acquired GNP. In 1991, Bill started Knowledge Adventure, an educational software publisher that was eventually sold to Havas/Vivendi. Bill serves on the boards of directors of numerous companies and is also a member of the Board of Trustees of Caltech and the Art Center College of Design. Bill received his B.S. in Mechanical Engineering from Caltech.