Speakers
OurCrowd Pandemic Innovation Conference
Stay tuned for additional speakers
Alec Ellison
Chairman, OurCrowd US
Alec Ellison nearly 30-year career in investment banking focused almost exclusively on the technology sector. Alec was formerly a Vice Chairman of Jefferies LLC, Chairman of the firm's Technology Investment Banking Group, and a member of the firm's Executive Committee. He joined Jefferies as part of the firm's 2003 acquisition of Broadview International, where he was President. He served in various roles during his 12 years at Jefferies including co-head of Investment Banking. Since leaving Jefferies, he has founded Outvest Capital, a public equity asset management business based on a proprietary strategy relating to how the accelerating rate of technological change impacts companies across all industries. Alec has been deeply involved in the Israeli technology scene since 1996 and joined the OurCrowd Advisory Board in 2016. He often integrates his not for profit work with his Israel related activities including currently serving as AIPAC's National Venture/Tech Division Chair. Alec holds a BA from Yale (summa cum laude) and an MBA with High Distinction from the Harvard Business School.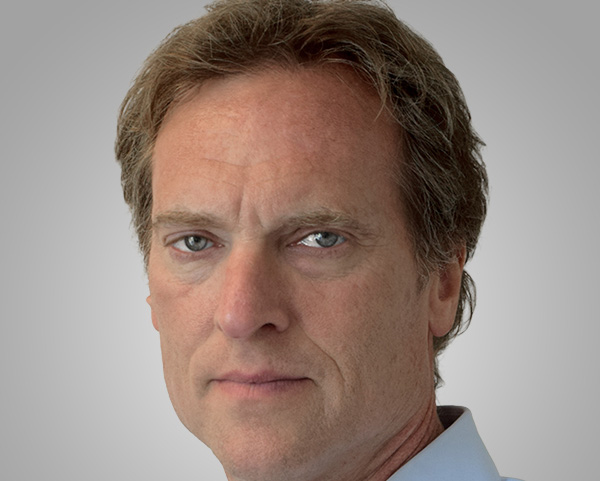 Chemi Peres
Chairman of the Board of Directors, The Peres Center for Peace and Innovation
Co-Founder & Managing General Partner, Pitango Venture Capital
Mr. Peres is Co-Founder and Managing General Partner of Pitango Venture Capital, Israel's leading venture capital fund. With over $2.3 billion in committed capital, Pitango has invested in some 230 high-growth technology companies.
Chemi serves on the boards of numerous Pitango portfolio companies such as Via Transportation, Taboola and more.
He is a board member at Teva Pharmaceuticals, the world's leading generic pharmaceutical manufacturer, publicly traded on the NYSE. He serves as a member of the GEOX Committee for Ethics & Sustainability.
Chemi is Chairman of the Board of Directors for the Peres Center for Peace and Innovation, founded in 1996 by his late father, Israel's 9th President Shimon Peres. The Peres Center is Israel's leading non-profit NGO focused on developing and implementing unique and cutting-edge peacebuilding programs in innovation, peace education, medicine, business, and the environment.
Chemi is also an active board member for several other non-profit organizations and social impact investment platforms, such as Social Finance Israel.
Chemi holds a BSc in Industrial Engineering and an MBA from Tel Aviv University.
He served as a pilot in the IAF for 10 years.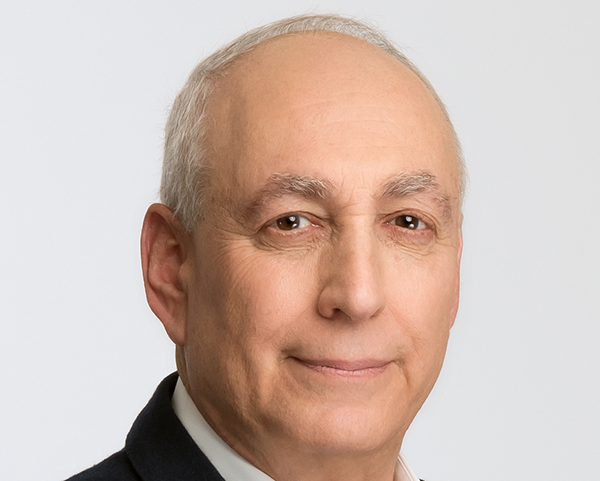 Eitan Cohen 
CEO, TechSee
A seasoned high-tech entrepreneur and executive, Eitan has twenty years of experience building companies, teams, and products from the ground up. Enterprises that have benefited from his expertise include Local Sciences (CEO, Acquired), Blue Pumpkin (GM, Acquired), Merchant Circle (GM, Acquired), Nice Systems, and Amdocs.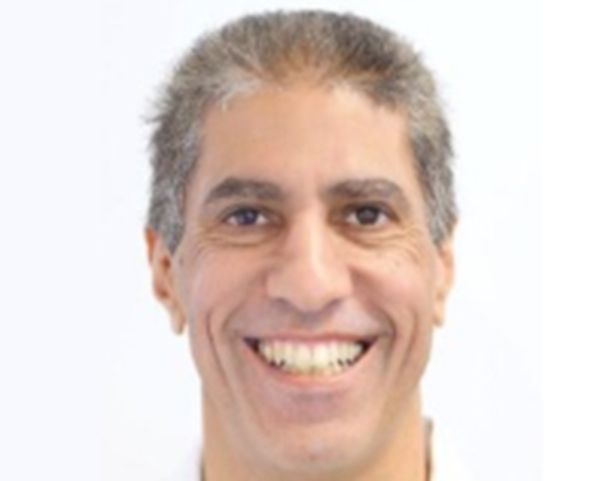 Andy Kaye
President, OurCrowd 
Prior to joining OurCrowd in 2017 as President and Chief Institutional Officer, Andy spent over 21 years in the finance industry, working with world leading hi-tech and growth companies from all over the globe. His experience includes 7 years at Robertson Stephens where he was CEO and head of their Israel practice and head of two European industry groups. Four years as regional head for CIBCWM's investment banking operation and five years in China as Head of Asia for William Blair, followed by two years in London as Managing Director of EMEA Tech. Throughout his career Andy has excelled in establishing and expanding operations in new and existing markets, developing them to become significant players and industry leaders.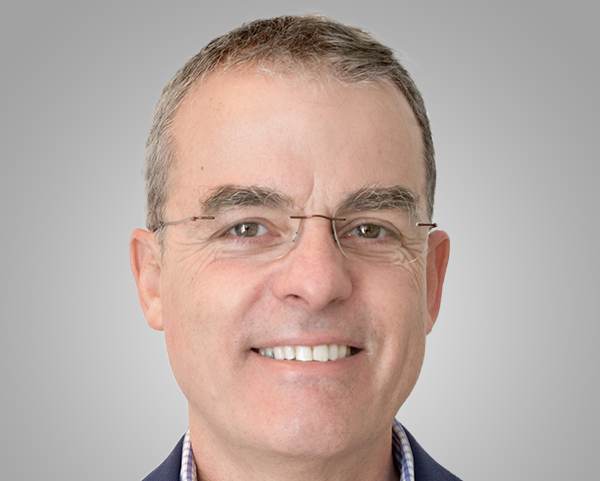 Ronen Eavri
CEO & Co-Founder, Barcode Diagnostics
Ronen is the CEO and Co-founder of Barcode Diagnostics from 2017. Prior to his current role, Ronen served for over 5 years as a concept team manager at Ethicon – J&J, leading drug and device development from early to advanced clinical stages. Ronen holds a Ph.D. in Biochemistry from the Hebrew University and continued on to complete a post-doctoral fellowship at MIT.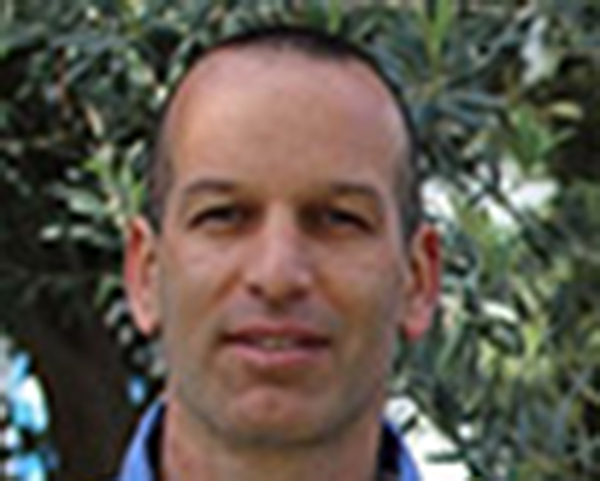 Sigal Kremer-Tal, MD
VP clinical and regulation, MigVax (Leading Vaccine Startup)
Sigal Kremer-Tal, MD – VP clinical and regulation Dr. Sigal Kremer-Tal is a physician entrepreneur with track record in early-stage development. She is a Co-founder of Spirify Pharma, developing new generation drugs for depression and pain. Sigal also serves as Chief Medical Officer at T-syte, a fresh accelerator focusing in Digital Health. She is also an 8400 fellow in cohort #3.
Sigal is a Co-founder at Cordio Medical, a digital-health voice analysis start-up. She has served as CEO of Xerem Medical, Chief Medical Officer at RAD BioMed, and a Management Committee Member volunteer at the BioExecutive Forum. Dr. Kremer-Tal has engaged in clinical research at Novartis USA and cancer genetics at Mount Sinai School of Medicine, New York. She earned her medical degree from the Hebrew University.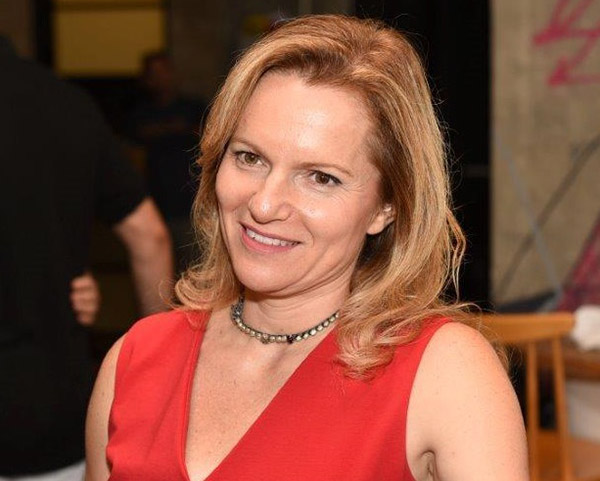 Prof. Gabby Sarusi
Prof. Gabby Sarusi is a full professor and deputy for research at school of electrical and computer engineering, a faculty at the photonic and electro-optics engineering department and the nano-science and technology Institute at Ben-Gurion University of the Negev, Beer Sheva, Israel. His main areas of researches are nano and quantum structure photonic devices, band-gap engineering, infrared physics and detectors. He is co-founder of two startup companies: NanoSono and TechSee.  Prior to his academic and entrepreneurship carrier, he worked at Elbit-System–Electrooptic (ElOp) as V.P., Head of Space and Air Imagery Intelligence Division, V.P. Chief Scientist and New Enterprises, and Director of Thermal Imaging System Development. He holds double B.Sc. with honor in material sciences and nuclear engineering from Ben-Gurion University, M.Sc. with honor and Ph.D. in Electrical Engineering – Physical-Electronics and MBA all from Tel Aviv University. He did his postdoc.  at AT&T Bell Labs. N.J. in quantum electronics and in NASA-JPL Pasadena CA.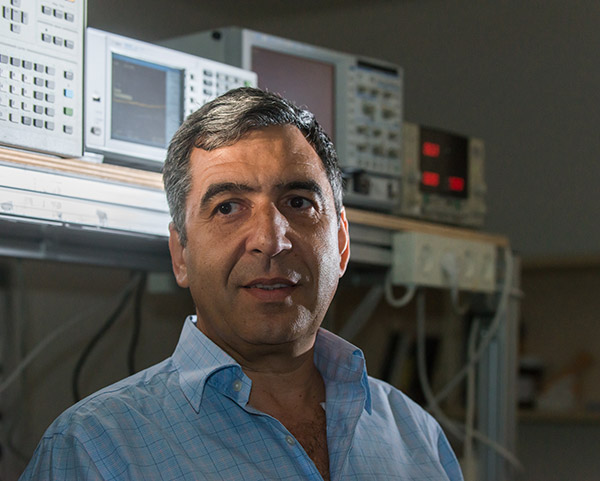 Professor Joseph Jacobson, 
MIT Media Lab and MIT Center for Bits and Atoms
Joseph Jacobson is Associate Professor at The Massachusetts Institute of Technology (MIT) where he leads the MIT Media Lab's Molecular Machines Group and is a founding member of the Center for Bits and Atoms. His lab at MIT has pioneered developments in Genomically Re-Coded Organisms (The first forms of life which run a different genetic code) and Next Generation (chip based) Gene Synthesis for a range of applications including programming cells to produce new pharmaceuticals, renewable chemicals, fuels and food.  His lab is currently focused on the application of machine learning and AI to design small molecule and protein therapeutics including novel CRISPR molecules.  In the private sector Jacobson was the co-founder of E Ink Corporation (the technology behind the Amazon Kindle), Gen9 and DeepCure and was a founding director of the non-profit foundation, One Laptop Per Child (OLPC), which designs and builds laptops for education for kids around the globe.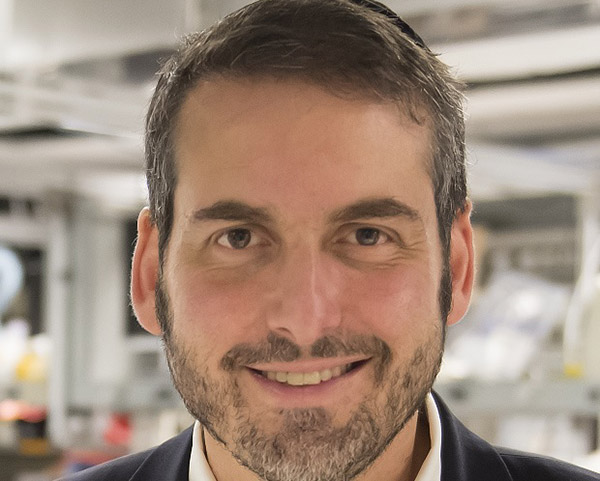 Rose Hiu
VP of Global Marketing, Seagate
Rose Hiu is responsible for leading Seagate's global corporate and channel marketing. Rose has over 20 years experience in various global marketing functions and management. Previous to Seagate, she has managed various teams at eBay.com from global marketing operation to social commerce, and before that, in Indonesia, Rose managed business development for analytical laboratory distribution business.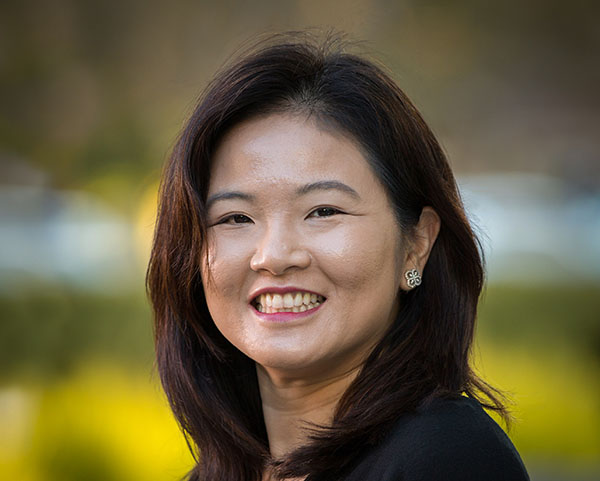 Ori Eisen
Founder & CEO, Trusona
Ori Eisen has spent the last two decades fighting online crime, and is respected for his business knowledge and leadership.
Prior to founding Trusona, Mr. Eisen founded 41st Parameter – the leading online fraud prevention and detection solution for financial institutions and e-commerce. 41st Parameter was acquired by Experian in 2013.
Prior to 41st Parameter, Mr. Eisen served as the Worldwide Fraud Director for American Express focusing on Internet and counterfeit fraud. During his tenure, he championed the project to enhance the authorization request to include Internet specific parameters.
Prior to American Express, Mr. Eisen was the Director of Fraud Prevention for VeriSign/Network Solutions. By developing new and innovative technologies, he skillfully reduced fraud losses by over 85 percent in just three months.
Mr. Eisen is often quoted by industry insiders, and receives numerous invitations to keynote industry events and conferences. Mr. Eisen holds a Bachelor of Science degree in business administration from Montclair State University and he holds over two dozen cybersecurity patents.
In his free time, Mr. Eisen volunteers with Thorn, the digital defenders of children. He founded Ball to All, a charity that donates free soccer balls around the world to children who have never had one. He is a founding member of Security Canyon – Arizona's Cyber Security Coalition. He resides in Scottsdale and is married with two children.
Mr. Eisen has dedicated his life to fighting online crime.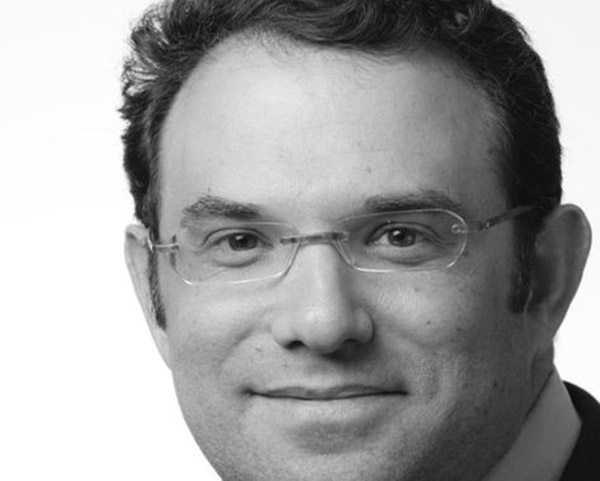 David Sokolic
Managing Parnter, OurCrowd 
David joined OurCrowd in January 2018 as an Investment Partner and focuses on venture investments ranging from early to growth stage. David's areas of interest include enterprise software and services, online marketplaces, fintech, and mobility. Prior to joining OurCrowd, David held several senior management positions at technology companies ranging in size from startups to major multinationals. He also has pervious investing experience both as a venture capitalist and an angel investor as well as a background in strategy consulting. Most recently, David served as Chief Executive Officer of CyKick Labs, an early-stage cybersecurity startup applying machine learning to protect public-facing web sites from fraud and malicious abuse. Prior to CyKick, he was Vice President of Marketing and Business Development at Peerapp – a company that developed intelligent caching software to optimize the delivery of content over IP networks. Earlier in his career, David spent time as a Senior Director at Microsoft leading a team of Program Managers in the Office Communications product group as well as the Mobile Information Workers product group. While at Microsoft David contributed to shipping 5 products. Previous operational roles include: Vice President of Marketing at RADVISION, a leading vendor of networking products for voice, video, and data conferencing; Vice President of Marketing & Product Management for Gizmoz, which developed an early social media service focused on viral marketing and media distribution; Product Manager at VocalTec Communications, a pioneer of the Voice-over-IP market. David was also a Vice President on the investment team at Battery Ventures focusing on early stage venture investments. He is also an active angel investor in technology startups. At the start of his career, David worked for several years as a strategy consultant, first with Braxton Associates, Deloitte's strategy consulting arm, and then with HK Catalyst, a boutique firm focused on telecom and technology companies. David graduated with honors from the Wharton School of Business at the University of Pennsylvania.
Allen Kamer
Managing Parnter, Qure
Allen is a successful entrepreneur and experienced corporate executive in the healthcare and medical informatics space. He recently joined OurCrowd as a Managing Partner to launch its first sector fund focused exclusively on investments in digital health. Previously, Allen was a co-founder of Humedica, a transformative population health and analytics company which was sold to UnitedHealth (NYSE UNH – the largest U.S. health insurer) in 2013. Following the acquisition, Allen served as the Chief Commercial Officer of Optum Analytics (a division in Optum, UnitedHealth Group's health services company). As the CCO, he led the group's commercialization efforts of analytics software products and solutions, including the award-winning Optum OneTM, to U.S. provider and payer organizations. With nearly 25 years of experience in health care, Allen also was a director at leading healthcare investment bank, Leerink Swann (now Leerink Partners), and held management positions at Biogen. He began his career reporting on FDA and policy issues for The Pink Sheet, and received his BA from Brandeis University.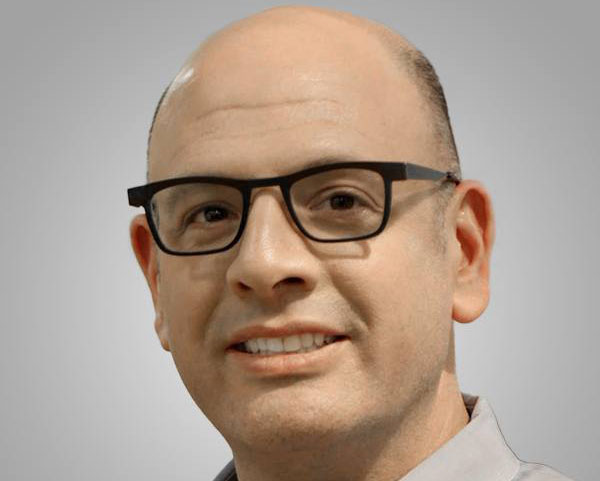 Yossi Bahagon
Founding Managing Parnter, Qure
Dr. Yossi Bahagon is an active family physician who founded and managed the digital health division at Clalit Health Services – the second largest health maintenance organization in the world. Clalit's digital health platform became an international benchmark in vision, strategy and execution aspects, being used by over 2 million monthly users, who generate over 4 million monthly interactions. Following Clalit, Yossi founded Luminox, a strategic digital health consulting firm and startup hub that served the largest international pharma, healthcare providers and insurers companies. Yossi handpicked and seeded six successful digital health startups. These startups grew in aggregate value from single digit to hundreds of millions in the last 4 years, and were backed by leading VCs and corporate funds including Philips, Qualcomm Ventures, Orbimed, Walgreens, Fuson Pharma, and Pitango
Dan Fishel
VP Business Development, OurCrowd 
Dan brings 20 years of experience in managing, marketing, launching new products, and generating new business in both startup and Fortune-500 companies. Prior to joining OurCrowd he served as managing director of London-based Piano Ventures, specializing in building and scaling tech companies. Prior to that, Dan served as VP of business development at JoyTunes, the world leader in music education apps, and at mobility startup Telmap (acquired by Intel in 2011). He also served in various marketing leadership roles at EMC Corporation in the US and UK. A former tech journalist and avid musician, Dan has a bachelor's degree in computer science from IDC Herzliya, and an MS and MBA from Columbia University.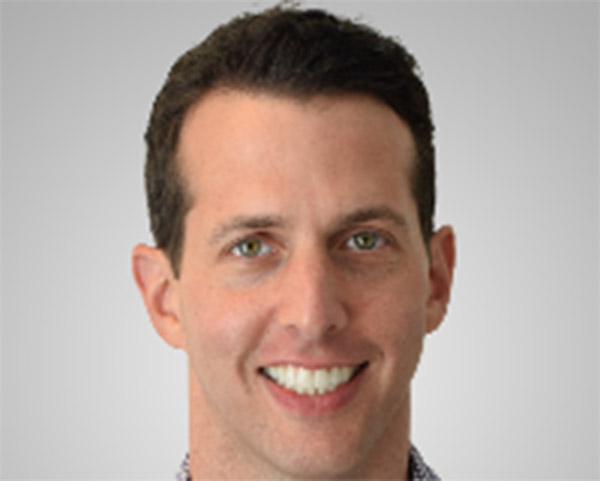 Yakir Machluf
Director of Business Development, OurCrowd 
Yakir joined the OurCrowd Business Development team as the Mobility Lead. Taking on OurCrowd's mobility portfolio and management of mobility-related scouting relationships with multi-national corporations. Prior to his role in OurCrowd, Yakir worked for a Tier1 supplier to the automotive industry, where he worked closely with boutique OEMs and Formula1 teams. Other past roles include working for the Israeli Ministry of Interior, creating financial models for municipal development through smart city implementation and automotive journalism for leading Israeli magazines. Yakir holds a BA and an MA from the Hebrew University in Business and Urban Planning.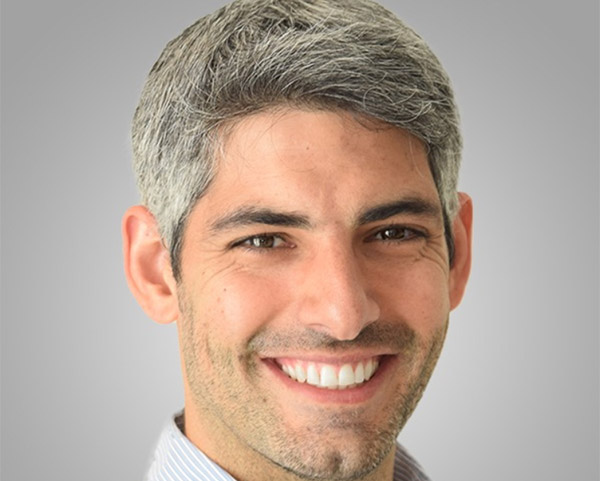 Morry Blumenfeld
Medical Advisory Team, OurCrowd 
S. Morry Blumenfeld is a Venture Partner in the Medical Technology Team at OurCrowd, Ltd. and the Chairman of the Medical Advisory Board of OurCrowd. He is the President and CEO of Quescon Consultants, Ltd, a medical device consulting company. Dr. Blumenfeld is also one of the Founding Partner of Meditech Advisors, LLC, and Meditech Advisors Management. The latter is one of the General Partners in the private equity fund, Ziegler Meditech Equity Partners, LP, specializing in investments in healthcare and medical device companies. He serves on the Board of or as a Consultant to a number of private medical device and technology companies and technology incubators, including InSightec, SightDx, AlphaTau Medical, Nanox Technology, Memic, 7D Surgical, and Illumigyn. Dr. Blumenfeld is currently on the Board of Directors of Aposense (an Israeli public company) and has served on the Board of MAKO Surgical acquired by Stryker, as well as the Board of Oridion before its acquisition by Covidien.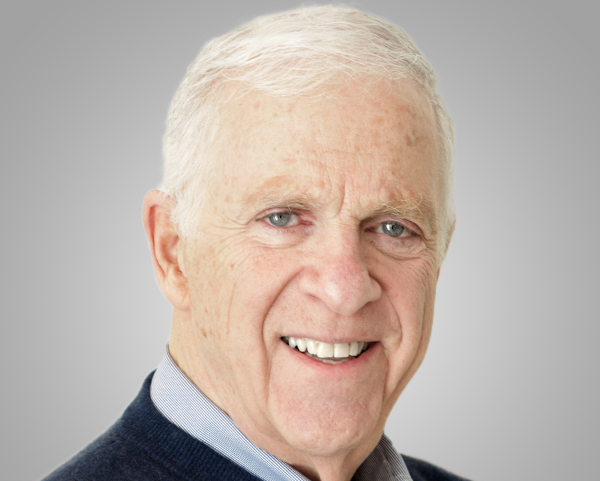 Stav Erez
Partner, Labs/02
Stav Erez is a Partner & EVP Business Development of OurCrowd Innovation Labs. Stav joined OurCrowd as Director of Business Development in April, 2016. Previously, Stav co-founded and was the CEO of SifTech, the first entrepreneurship center and accelerator program in greater Jerusalem. She was also the founder and director of Jnext, a joint project of the Jerusalem Development Authority, the Ministry of Jerusalem Affairs and the Municipality of Jerusalem. Jnext's mission is to build an ecosystem for entrepreneurs in Jerusalem and foster the development of technology innovation by engaging all the active organizations in the entrepreneurial space in one, city-wide coordinated program. In 2015, Stav was featured in Forbes 30 under 30. Stav holds a BA in Philosophy, Economics, and Political Science (P.P.E) from the Hebrew University of Jerusalem, Israel. She is a member of the audit committee and sits on the board of governors at Azrieli College of Engineering; Board member at SifTech, PresenTense and Made in JLM.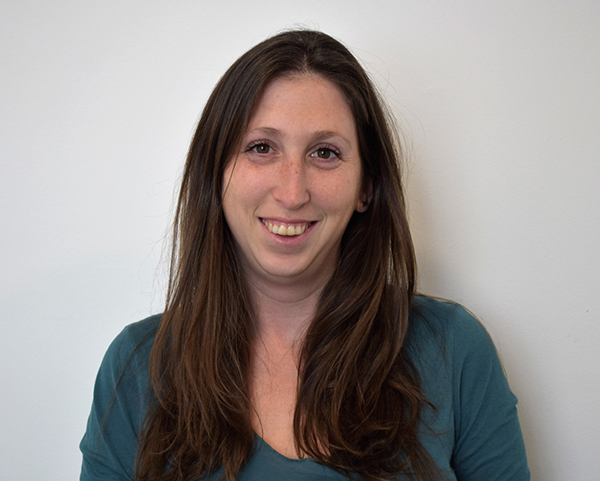 Laura Flanagan
CEO, Ripple Foods
Laura Flanagan is the CEO of Ripple Foods, a leader in branded plant-based foods and beverages. Laura joined Ripple in October 2019 and is focused on accelerating the company's revenue and profit growth through innovation, marketing, expanded distribution and optimized supply chain. Ripple's mission is to make plant-based foods delicious, offering foods and beverages that taste great, are nutritious, and are good for both people and our planet.
Prior to Ripple, Laura was the CEO of Foster Farms, the largest branded poultry producer in the western United States. Laura was CEO from 2016-2019, and drove the highest growth rate and market share levels in nearly a decade, while outperforming the industry in every key metric.
Laura currently serves on the Board of Directors for two public companies: Callaway Golf, the leading brand of golf equipment, and Core-Mark International, the largest distributor of food and broad line products to the convenience store channel.
Prior to Foster Farms, Laura held several leadership roles at ConAgra Foods and PepsiCo.
Laura earned her MBA from Stanford Graduate School of Business in 1996.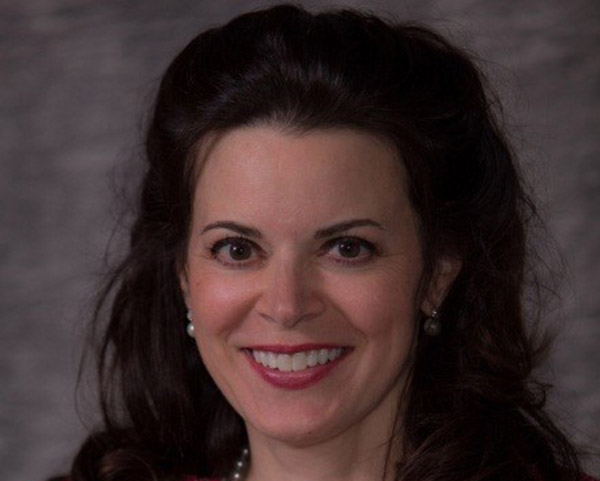 Eli Beer
President & Founder, United Hatzalah of Israel
Eli Beer is the father of five children, a social entrepreneur and president and founder of United Hatzalah of Israel, an independent, non-profit, fully volunteer EMS organization that provides fast and free emergency first response throughout Israel. Eli recently survived contracting the Covid-19 Coronavirus. He was hospitalized in Miami, intubated in an induced coma for 30 days before recovering. Now he is even more dedicated to saving lives than before.
United Hatzalah's model of using community-based lifesavers has been implemented in 21 countries and has resulted in hundreds of thousands of lives being saved.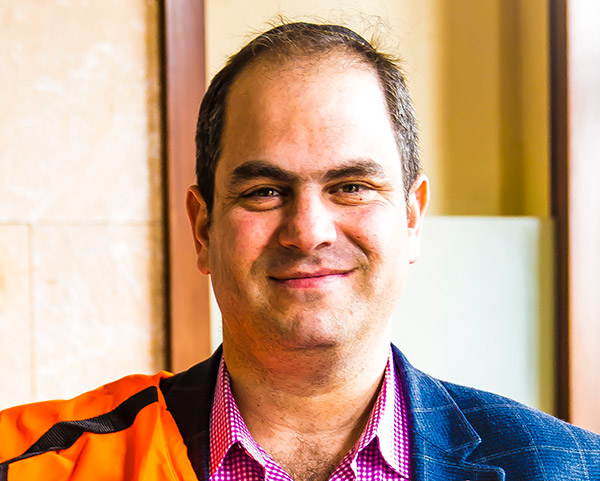 Dr. Paul Rothman
Dean of School of Medicine & CEO, Hopkins Medicine
Paul Rothman is the Dean of the Medical Faculty for the Johns Hopkins University School of Medicine and Chief Executive Officer of Johns Hopkins Medicine, a $8 billion academic medical enterprise and a health system with a global reach. As Dean/CEO, Dr. Rothman oversees both the Johns Hopkins Health System and the School of Medicine. A rheumatologist and molecular immunologist, he came to Hopkins in July 2012 after having served as Dean of the Carver College of Medicine at the University of Iowa and leader of its clinical practice plan since 2008. Previously, he served as Head of Internal Medicine at the University of Iowa, beginning in 2004, and prior to that as Vice Chairman for Research and Founding Director of the Division of Pulmonary, Allergy and Critical Care Medicine at Columbia University College of Physicians and Surgeons, where he joined the faculty in 1990.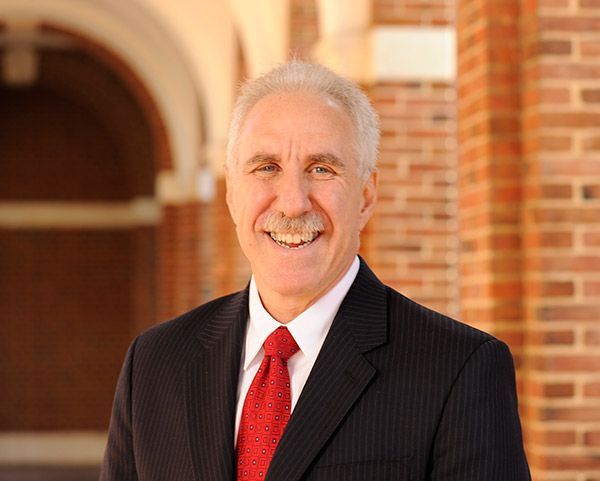 Gadi Mazor
General Manager & COO, BioCatch
Gadi Mazor was a commander in IDF's 8200 Unit and finished IDF's officers course with extreme honors. He received a B.Sc. and M.Sc. in Mathematics and Probability with Distinction through the Addi Lautman Interdisciplinary Program for Fostering Excellence at the Tel Aviv University. Gadi founded and managed three startup companies in the fields of character and voice recognition and wireless communications, and sat on an advisory board of BlackBerry. He holds patents on various aspects of wireless communications, and served on the US Senate committee that defined the US public alert system. In 2012, Gadi co-founded OurCrowd, and was its General Partner, CTO and member of the investment committee. In 2018, Gadi decided to go back to the trenches, and joined BioCatch as its General Manager. Gadi ran five marathons and was one of the crazy people who swam the length of the Sea of Galilee in the summer of 2010.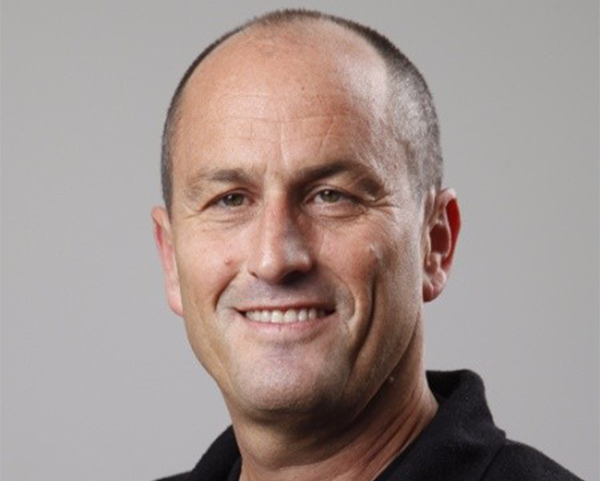 Jonathan Wiesen
Physician & Medical Investments, OurCrowd
Dr. Jonathan Wiesen is a Pulmonary and Critical Care physician. Dr. Wiesen graduated from the Albert Einstein College of Medicine with distinction in research and completed his training in internal medicine and pulmonary/critical care at the Cleveland Clinic, where he earned an advanced teaching degree, as well as several teaching and research awards.
As a third-year fellow, Dr. Wiesen founded MySpecialistMD, a global telemedicine company, which received recognition for innovation by the American Telemedicine Association and was selected as one of the top ten telemedicine companies worldwide in 2019. Dr. Wiesen has served as a core member of OurCrowd's Medical Advisory Board since 2015, where he specializes in clinical assessment and due diligence processes.
Dr. Wiesen is also an active physician, he is a Pulmonary Specialist at Ben Gurion University's Soroka Medical Center, where he directs the Cardio – Pulmonary Exercise Program. He has an academic appointment at Ben Gurion University. Dr. Wiesen also provides ICU staffing services to several hospitals.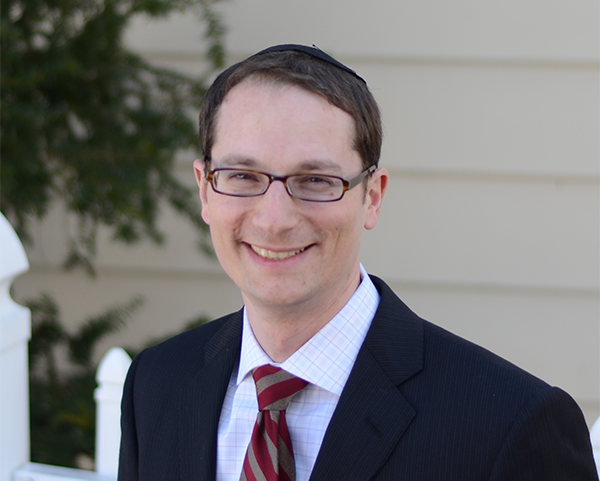 Laly David
Partner & Head of Business Development, OurCrowd
Laly is a partner at OurCrowd and the head of the business development department. She and her team manage strategic relationships with hundreds of global corporations for OurCrowd and its 170+ portfolio companies, spanning all verticals and sectors. Before joining OurCrowd, she experienced the rollercoaster of being the CEO of a startup that created eco-friendly cardboard products. Laly has held a number of senior business development and strategy positions across multiple industries in both private and public companies. Laly began her career as a lawyer and enjoyed six years in the Upper-West side of New York, working on mergers & acquisitions and securities offerings at a leading firm. Laly served as a non-commissioned education officer in the IDF Officers' School. She holds both a law degree and a philosophy degree from Tel-Aviv University (1997, magna cum laudae), and an MBA from the Nash Honors Program at Baruch College (2000).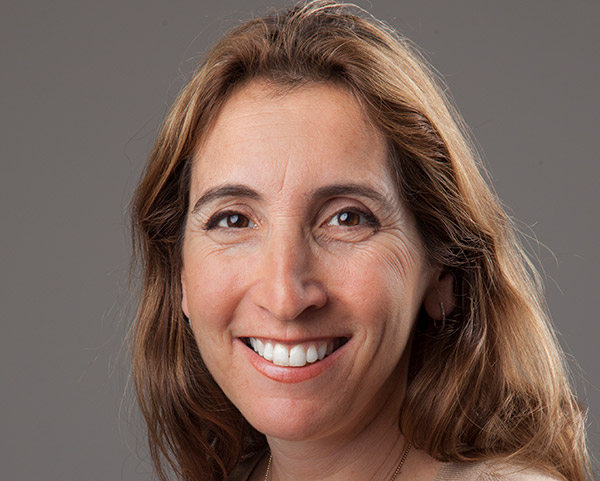 Matthew Kalman
Middle East Correspondent
Matthew Kalman is a journalist, author and filmmaker based in Jerusalem. Matthew has reported for Bloomberg News, MIT Technology Review, Financial Times, Time, Newsweek, London Sunday Times, Boston Globe, USA Today, New York Times, Guardian, Daily Mail, Globe & Mail, Chronicle of Higher Education and the San Francisco Chronicle. His television and radio reporting includes PBS, BBC, Channel 4 UK, CTV Canada and CCTV China.  He is the author of three non-fiction books and a forthcoming novel.  
Morris Laster
Managing Partner – OurCrowd Pandemic Innovation Fund, OurCrowd
Morris C. Laster, M.D. Dr. Morris Laster is a healthcare executive/entrepreneur with close to 30 years of experience in the biopharmaceutical industry. His expertise lies in the identification, development, management and financing of advanced biomedical drugs and technologies. Morris is Medical Venture Partner at OurCrowd (www.ourcrowd.com) where he has led 23 investments. He is an OurCrowd Board member of HiL, BrainQ and Dreamed. He is a Co-Chairman and CEO of Scopus Biopharmaceuticals Inc, a company specializing in developing novel synthetic cannabinoids. Additionally he serves as the Chairman of Oncohost as well as a board member at Biondvax (NASDAQ:BVXV). He has founded 6 companies that have gone public in the US, UK and Israel. He was a co-founder and CEO of Kitov Pharmaceuticals that has recently FDA approval for its drug called Consensi. Previously, (2003-2009) he was the founding CEO of BioLineRx Ltd. (TASE:BLRX). From 1997-2002 he was the Chairman and CEO of Keryx Biopharmaceuticals (NASDAQ:KERX). He began his career as a VP of medical venture capital at Paramount Capital in NYC. He received his MD from Downstate Medical Center, Brooklyn, NY in 1990 and a BS in Biology from SUNY Albany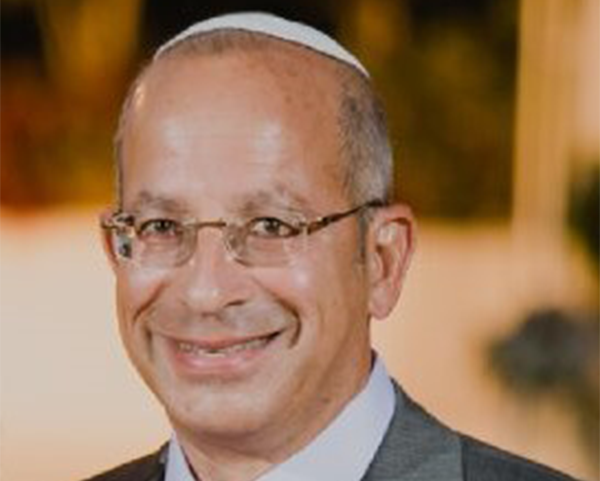 Jonathan Medved
CEO & Founder, OurCrowd 
Jonathan Medved is a serial entrepreneur and according to the Washington Post (2007) "one of Israel's leading high-tech venture capitalists". In the 2008 NY Times Supplement "Israel at 60" Medved was named one of the top 10 most influential Americans who have impacted Israel. Medved is the founder and CEO of OurCrowd, the world's largest equity crowdfunding platform for accredited investors. OurCrowd has raised more than $1B of commitments, has made investments in 180 companies and 18 funds and has seen more than 30 exits since its launch in February 2013. Bloomberg Businessweek said that OurCrowd "has blown up the exclusivity around tech fundraising" and The Jerusalem Post added that "It has taken OurCrowd only a matter of months to become one of Israel's most active funds". TheStreet.com said that OurCrowd is "Crowdfunding for Real Investors." Prior to OurCrowd, Medved was the co-founder and CEO of Vringo (Nasdaq:VRNG) and the co-founder and General Partner of Israel Seed Partners, with $262M under management.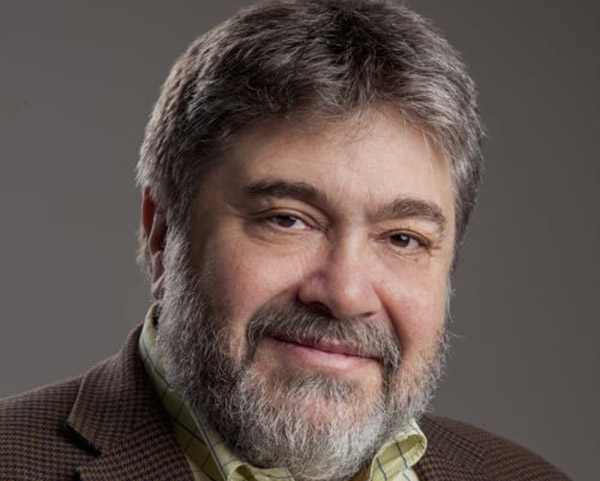 Scott Bessent
CEO, Key Square Group
Scott Bessent serves as Chief Executive Officer and Chief Investment Officer for Key Square Group, a New York based investment partnership that he founded in 2015. Mr. Bessent was Chief Investment Officer for Soros Fund Management, the investment vehicle for the Soros Family and their foundations, from 2011 to 2015. He has been a well-known investor in the macro space for more than two decades. 
He is a frequent contributor to The International Economy, including a recent article on reforming the Fed.
From 2006-2010, Mr. Bessent was an adjunct professor at Yale University where he taught economic history.  He is profiled in the book on macro investors, Inside the House of Money, and features prominently in Sebastian Mallaby's history of hedge funds, More Money than God. He is a frequent speaker on economic and investment panels. 
Mr. Bessent resides in Manhattan with his spouse and two children.  He is a trustee of Rockefeller University, where he chairs the Investment Committee and Classical American Homes Preservation Trust. Mr. Bessent is a member of the Council on Foreign Relations and The Economic Club of New York. He holds a B.A. degree from Yale University.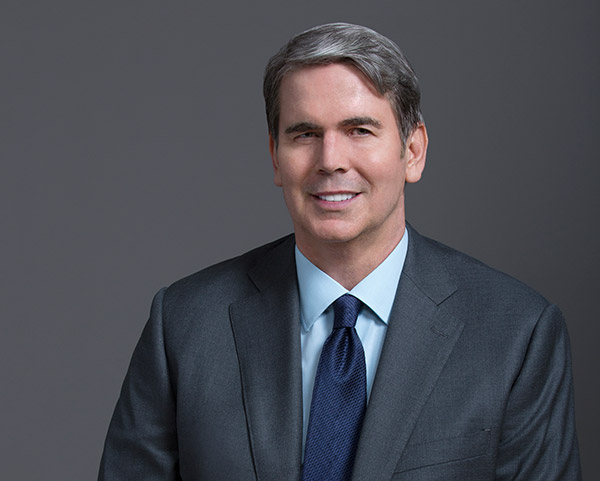 Jeremy Levine
Partner, Bessemer
Jeremy Levine is a partner in Bessemer's New York office. He joined the firm in 2001 and focuses primarily on software and Internet opportunities. He has led investments for Bessemer in North and South America, Europe and Asia.
Five of his early stage investments — LinkedIn, MindBody, Pinterest, Shopify and Yelp — grew into billion-dollar publicly traded companies. He has also served on the boards of several Bessemer-backed companies before they were acquired by larger corporations such as Amazon, Cox, Sony and Naspers.
Jeremy graduated from Duke University with a B.S. in computer science and economics. Follow him on Twitter @jeremyL.
Brett Hurt
CEO and Co-Founder, data.world
Brett is the CEO and co-founder of data.world, a Public Benefit Corporation (and Certified B Corporation®) that is the platform for modern data teamwork and the world's largest collaborative data community, including public COVID-19 datasets. data.world makes it easy for everyone—not just the "data people"—to get clear, accurate, fast answers to any business question. data.world's cloud-native data catalog maps its customers siloed, distributed data to familiar and consistent business concepts, creating a unified body of knowledge anyone can find, understand, and use. In 2017, 2018, and 2019, data.world was honored on the "Best for the World" list by B Lab, placing the company in the top 10% of all B Corps globally. Brett is also the co-owner of Hurt Family Investments (HFI), alongside his wife, Debra. HFI are involved in 85 startups, 27 VC funds, and multiple philanthropic endeavors. 
Brett co-founded and led Bazaarvoice as CEO, through its IPO, follow-on offering, and two acquisitions. Bazaarvoice became the largest public SaaS (Software as a Service) business in social commerce and was named by the WSJ as one of the top IPOs of 2012. Brett also founded and led Coremetrics, which was rated the #1 Web analytics solution by Forrester Research and, like Bazaarvoice, expanded into a global company and leader. Coremetrics was acquired by IBM in 2010 for around $300m. 
Neil Ackerman
Head of Advanced Technologies, Global Supply Chain, Johnson & Johnson
Neil Ackerman is the Senior Director, Global Supply Chain Innovation, for Johnson & Johnson across all segments including Pharmaceuticals, Medical Devices, and Consumer Products. He is responsible for accelerating supply chain innovation and enablement of advanced planning processes and technologies worldwide.
Neil is an ex-Amazon executive, successful start-up advisor, published author and expert on e-commerce and supply chain innovations. He has given keynotes globally for his work on the e-Commerce Flywheel.
He holds 10 U.S. patents and has been mentioned and interviewed in the WSJ, Bloomberg, CNBC, and several other highly selective international publications. Neil is a graduate of the University of Richmond, UVA, and MIT, and holds a PMP, MBA, and M.S..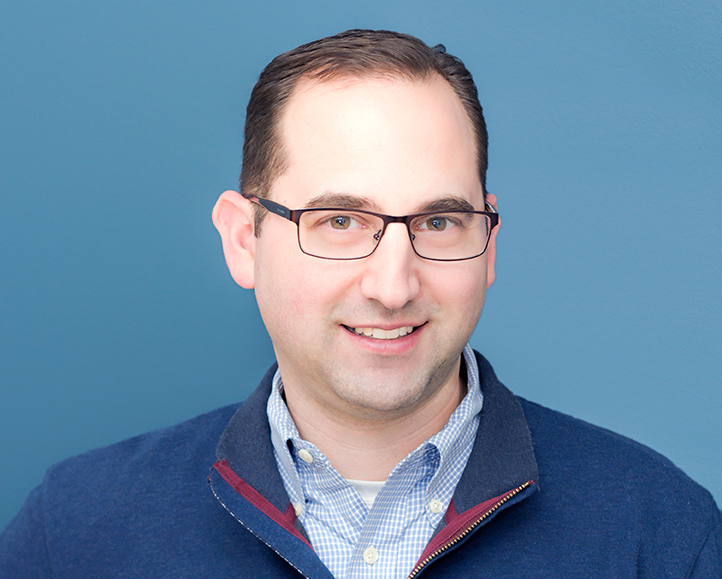 Gilly Regev
CEO, SaNOtize
Dr Regev is a skilled entrepreneur with over 10 years of experience in anti-infectious research and product development. Her formal training is in analytical and bioanalytical chemistry. Gilly completed her Ph.D. at the Hebrew University of Jerusalem in 2004. Gilly served as the CSO of Bovicor, an animal health company, for 3 years and then co-founded SaNOtize in 2017. As CEO of SaNOtize, she co-leads efforts to develop new formulations, write and conduct clinical trials, create intellectual property and correspond with regulatory authorities. She has also developed and is responsible for relationships with investors, contractors and licensees and achieved a few licensing deals in SaNOtize.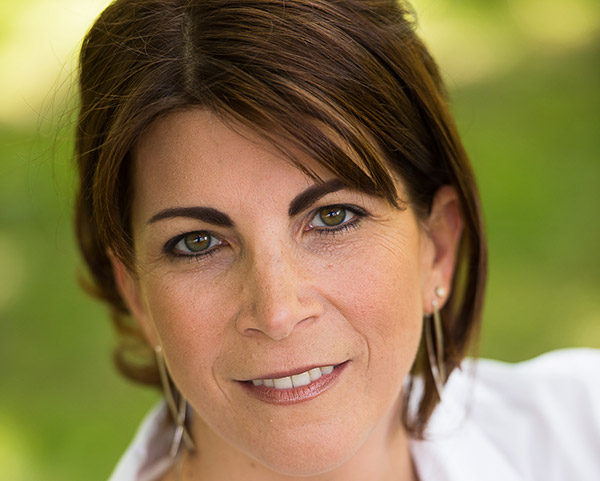 Richard Norman
Managaing Director, Co-Head Funds, OurCrowd
Richard Norman serves as a Managing Director at OurCrowd, co-heading OurCrowd's fund investments. Prior to joining OurCrowd, Richard spent three years on the investment team at Davidson Kempner, a multi-billion dollar investment manager based in New York where he invested in over $500 million of transactions across multiple asset classes in the US and Europe. Prior to Davidson Kempner, Richard spent four years at H/2 Capital Partners investing in commercial real estate credit. Richard graduated from the University of Pennsylvania with a Bachelor of Arts in Philosophy, Politics and Economics.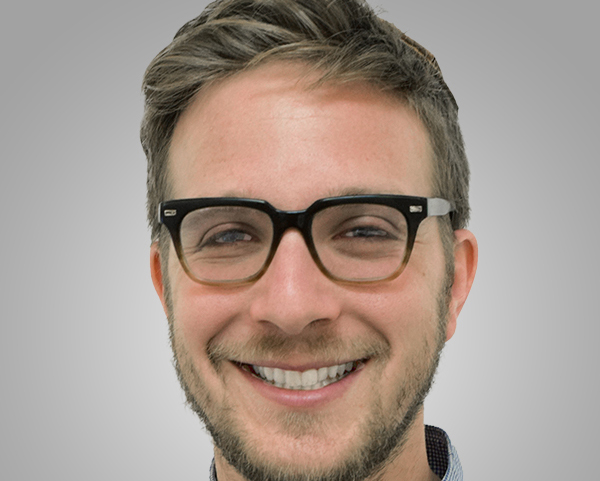 Ruth Atherton
Deputy General Counsel and Director, Bill & Melinda Gates Foundation 
Ruth Atherton is an experienced pharma, biotech and global health professional with expertise in risk management, governance, global product development, complex transactions and intellectual property. A strategic advisor, recognized for technical acumen, innovation, and culture development, Ruth is a data driven, impact-focused problem solver. Her role at the Bill & Melinda Gates Foundation includes advising the foundation and the Bill & Melinda Gates Medical Research Institute, developing pharma and biotech investments, enabling global R&D and commercialization, protecting reputation and streamlining business processes. Ruth has extensive international experience and unique insights on corporate social responsibility. She is a member of the Global Health Executive team and the executive sponsor of the foundation's Global Access Team which leads intellectual property strategy and creates affordable access to the products and developments to benefit the world's populations who are most in need.
Ruth serves as Director and Corporate Secretary of BIO Ventures for Global Health, a nonprofit creating alliances among biotech, pharma, and governments to create access to cancer medicines and neglected tropical disease innovations. Ruth serves on the Advisory Board of Nanox an innovative medical imaging company creating access to low cost digital x-ray and the Scientific Advisory Board of Arix Bioscience a global venture capital company focused on breakthrough biotechnology. Ruth is the Executive Director and founder of Raising The Blues, Ltd., a public charity that brings interactive musical opportunities to children with special-needs and medical needs.
Prior to joining the foundation, Ruth was Sr. Counsel at Sanofi and Genzyme and was litigation attorney at Fitzpatrick, Cella (now Venable) in NYC where she supported biotech and pharmaceutical litigation. Ruth holds a Ph.D. in Cell and Molecular Biology from Cornell University and a J.D. from Fordham School of Law.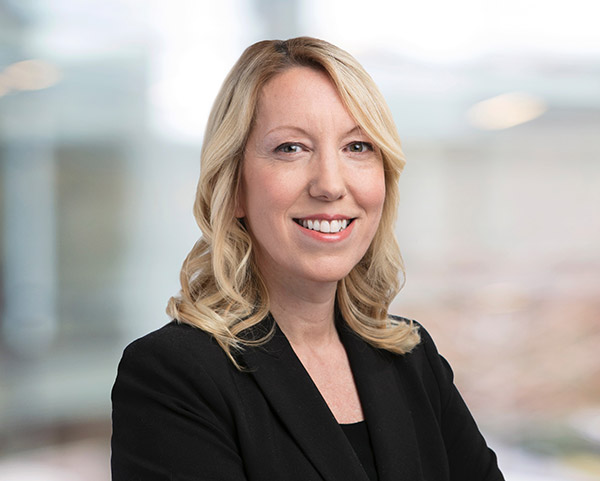 David Rabie
Co-Founder & CEO, Tovala
As co-founder and CEO of Tovala, David Rabie has taken the company from an idea in business school to a category-creating and leading company in the food technology space. David launched Tovala while earning his MBA at the University of Chicago Booth School of Business. He was driven to combine his passion for healthy food and technology – along with solving a personal pain point of lack of time to prep and cook fresh meals at home.
Prior to Booth, David worked in a variety of roles directly under the co-founder of the Veggie Grill, the largest chain of plant-based restaurants in the country; ran a chain of frozen yogurt stores in California and Ohio; and learned about the start-up tech industry by launching Draftpedia, the first sports encyclopedia built exclusively for mobile.
David graduated with high honors from the University of California at Santa Barbara in 2009 with a B.A. in History. At Booth, he worked part-time for Foundation Capital, ran the entrepreneurship club on campus and spent his summer interning at Google. He speaks four languages, has spent time living in China, London and Madrid and has been passionate about eating right since attending a health retreat at age 18. He lives in Chicago with his wife, Jessica, and daughter, Elizabeth.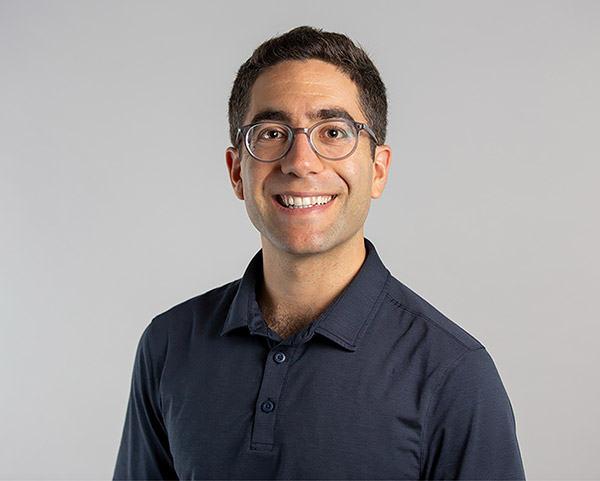 Deven Parekh 
Managing Director, Insight Partners
Deven Parekh is a Managing Director at Insight Partners and joined the firm in 2000. Deven manages investments in application software, data, and consumer internet businesses globally. Notable previous companies in Deven's portfolio have included Buddy Media (acquired by Salesforce, NASDAQ: CRM), Chegg (IPO), Football Fanatics (acquired by GSI Commerce, later acquired by eBay), Media Mind (IPO and subsequent sale to DG Fast Channel), Procuri (acquired by Ariba, NASDAQ: ARBA), ECI Solution (sold to Carlyle), Russian Trading System (merged with MICEX), Tumblr (acquired by Yahoo!), Hayneedle (sale to Jet.com), Syncsort (sale to Clearlake Capital), Alibaba (IPO), Twitter (IPO), JD.com (IPO), Website Pros (IPO), Yext (IPO), Despagar (IPO), Enverus (sale to Genstar Capital under former name Drilling Info), Turnitin (sale to Advance) and eVestment (sale to NASDAQ). He is a global investor, having actively worked with investments in Europe, Israel, China, India, Latin America, and Russia.
Deven currently serves as Board Chair for Bullhorn, Appriss, and EveryAction, and he is a member of the Board of Directors for Fanatics, Diligent, 1stdibs, Checkout.com, Episerver, PDI, Community Brands, Vela (formerly SR Labs), Chrono24, Campaign Monitor, Wallapop, FloQast, and Inhabit IQ. He also represents the firm's interests in Automattic (WordPress), SkyTap, and Zenefits.
Deven was previously a Principal at Berenson Minella & Company, a New York based merchant banking firm where he served on the firm's M&A Committee. Prior to Berenson Minella, Deven was with The Blackstone Group, where he was involved in both M&A advisory and principal activities.
Deven was selected to be on the 2014, 2015, 2016, 2017, and 2018 Forbes Midas list. In 2016, 2018, and 2019 he was selected as a Top 100 Venture Capitalist by CB Insights, and in 2014, was named by AlwaysOn as a Venture Capital 100 winner for his investments in Twitter and Chegg. He was also nominated by President Obama and confirmed by the U.S. Senate in 2016 to be on the Overseas Private Investment Corporation Board, now part of the U.S. International Development Finance Corporation.